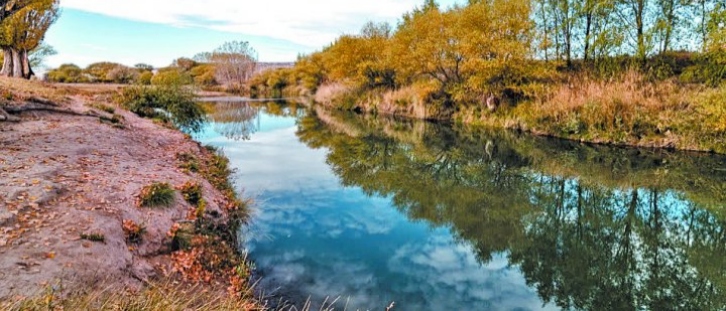 Low Valley of Chubut River - Tours
The first stop is Rawson, the capital of the Province where you visit its port and Union Beach. This is where they can, optionally, make the sighting of Toninas Overas, our Patagonian dolphin.
Then the walk continues to Gaiman, one of the villages where the culture of the Welsh colony is best represented in Argentina, free time is provided to explore it and if you wish you can taste the typical Welsh Tea and a rich variety of homemade cakes and sweets. p>
Finally, you will pass through the city of Trelew to visit the Paleontological Museum Egidio Feruglio, considered the most important in South America for his sample of Paleontology.
What does the tour include?:
Transfer in vehicles of last generation suitable for these roads, professional guide of tourism who will provide information and assistance throughout the journey.
what does not include?:
Entrance to the Egidio Feruglio Paleontological Museum (MEF), Tea lunch at the Welsh Tea House (Optional).
Frecuency:
Difficulty Level:
Do not forget:
Prices:
Adults : USD 50 / Childrens (from 4 to 11 years old) : USD 35
---
Company policy and cancellations
Transportation: The type of vehicle assigned remain purely and exclusively at the discretion of The Company. Baggage: Baggage and other objects are at your own risk. Documentation: Documents presentation for the contracted trip, it is in charge of the passengers. Right of permanence: The Company reserves the right of permanence for passengers that due to bad conduct, hygiene, health or other reason constitute discomfort for others members of the trip. Program variations: Turismo Puma Leg. 701 / Disp. 1325/2014 reserves the right to make alterations total or partial by fortuitous cases or force majeure. The company has the right to cancel or modify the dates of departure for tours but contemplate the minimum quota for the normal fulfillment of the trip, passengers having the right to reimbursement of the amounts paid. Cancellations: For cancellations made 3 days before the start of the trip, the 30% of total, for cancellations made with 2 days left, 50% of the total will be discounted and for cancellations within the 24 hours, The Company will not make any refund. Payments: The reservation will be confirmed once done payment of 50% of the contracted service, the passenger must complete the remaining balance (50%) at the time of starting the trip. Departure date: In case of having contracted a tour package, Turismo Puma 701 / Disp. 1325/2014 reserves the right to modify the dates, informing prior to the passengers. Knowledge: The passenger declares to know and accept the clauses and general conditions of the services when performing the reserve.