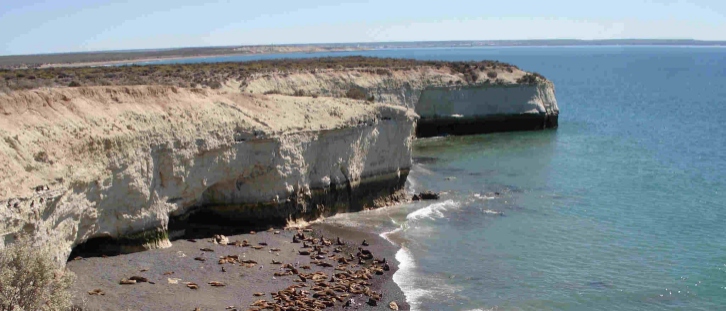 Península Valdés Tour
Located in the Northwest Coast of the province of Chubut, it is the most important attraction of the Patagonian Coast given the biological and geographical characteristics that make it up. Whales, sea elephants, sea lions, Magellanic penguins, dolphins, orcas, numerous species of terrestrial fauna, sea birds are transformed into the protagonists of the visit in a unique environment and chosen by nature lovers.
What does the tour include?:
Transportation in vehicles suitable for these roads, professional tourist guide who will provide information and assistance throughout the journey.
what does not include?:
Entrance to the Protected Natural Area with obligatory payment. Optional Lunch.
Frecuency:
Difficulty Level:
Do not forget:
Photo / video camera, Sun glasses, Sunscreen, Hat or cap, Comfortable shoes.
Months Available
Prices:
Adults: US$ 60

$73.2


Childrens: US$ 41

$50.02

(from 3 to 11 Years Old)
Adults: US$ 60

$73.2

Childrens: US$ 41

$50.02
---