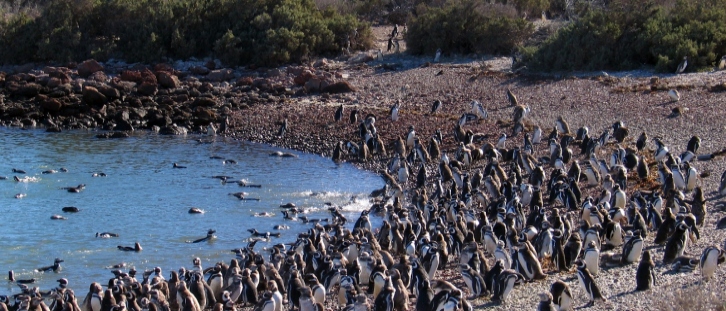 Punta Tombo Tour
The most important penguin colony in the American continent, the Magellanic penguins arrive annually to this place to nest, mate, have their offspring and change their plumage, and then start the return trip. It has an Interpretation Center, where information on this species and the importance of caring for the environment is provided. This tour is combinedwith Trelew to visit the Egidio Feruglio paleontological museum.
What does the tour include?:
Transportation in vehicles suitable for these roads, professional tourist guide who will provide information and assistance throughout the journey.
what does not include?:
Entrance to the Protected Natural Area with obligatory payment. Optional Lunch.
Frecuency:
Difficulty Level:
Do not forget:
Photo / video camera, Sun glasses, Sunscreen, Hat or cap, Comfortable shoes.
Prices:
Adults: US$ 115

$140.3


Childrens: US$ 80

$97.6

(from 3 to 11 Years Old)